LEVER TYPE LOAD BINDER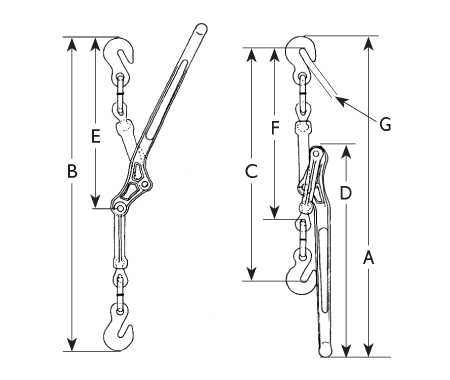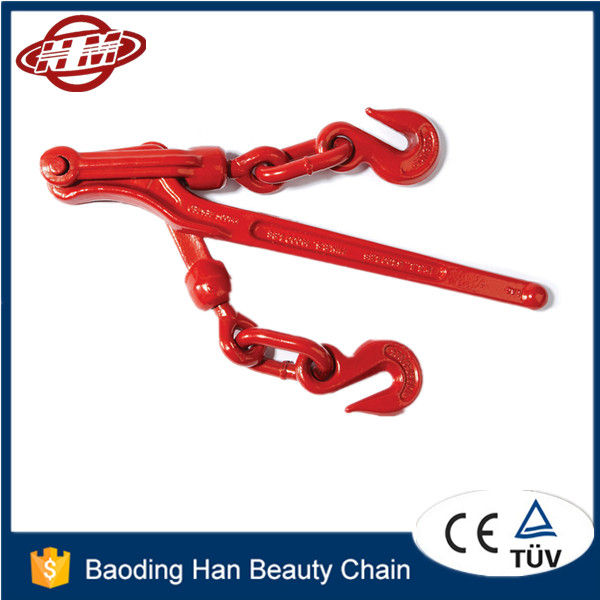 Chain binders are essential equipment in the flatbed industry.
Also called a load binder, or chain load binder, there are two general types of
binders to choose from,Ratchet Binder and Lever Binder.
This lever load binder uses lever action to secure and tie down large loads with one smooth pull.
The professional quality load binder is designed for maximum leverage.
The rugged alloy steel construction makes the load binder tough and durable.
Product Features:
Safety,durability designed for all heavy duty transport use.
(take up slack and apply tension to a tie down system)
Free 360 degree swivel hooks for easier handling.
Drop forged steel by quenched and tempered to add strength
Surface:powder painting
Side switch is away from force position
Proof load is two times of the rated load.
Safety factor : MBL equals 3.5 x WLL
Standard: EN13157